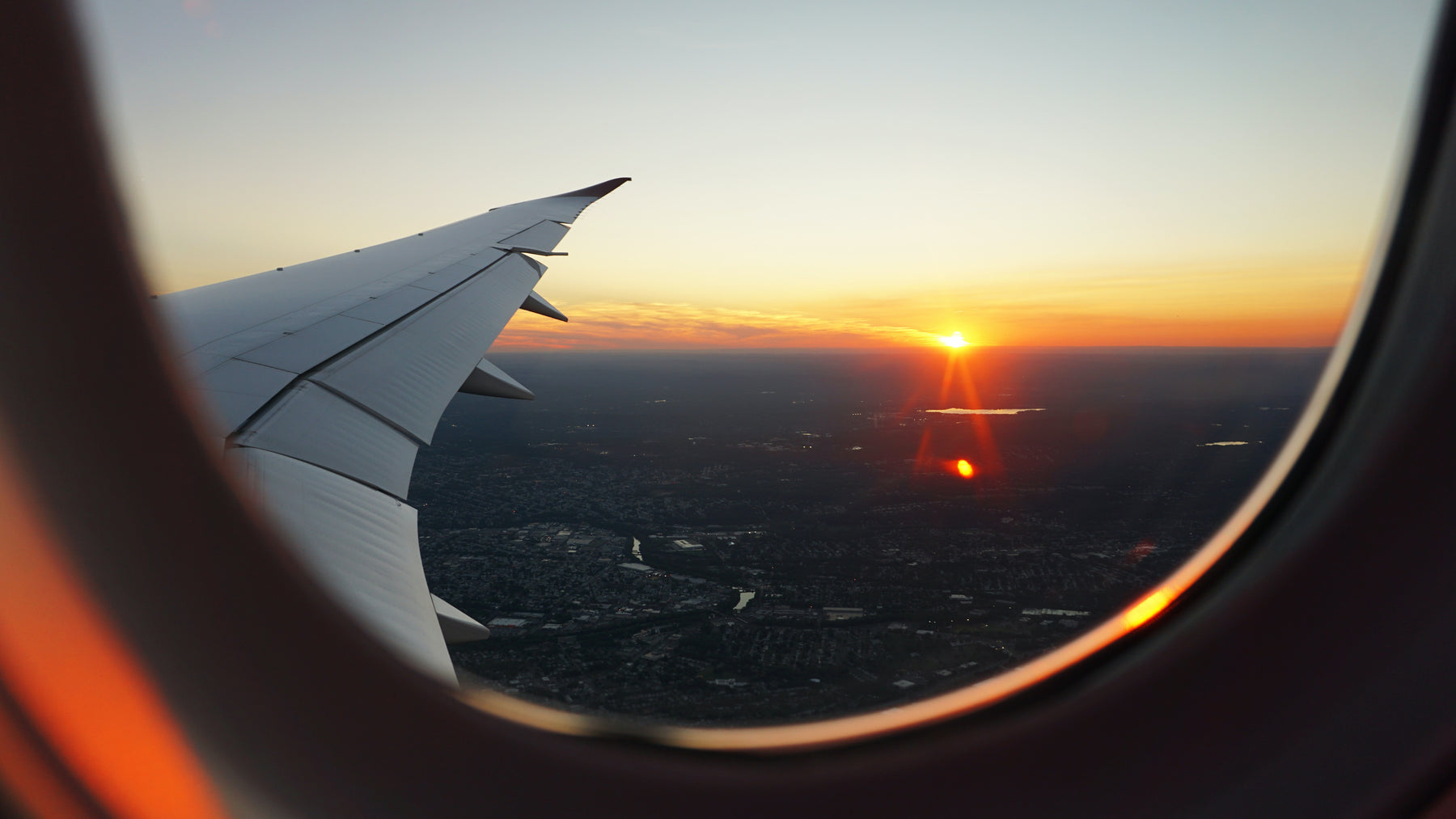 ✈️ Travel Accessories 2023 ✈️
Travel is back everybody! How good is it to finally visit the country you have been YouTubing during all those lockdowns.
AM Clean 

Clean your devices on the go with AM Clean's Mist. Simply spray and wipe with the microfibre-wrapped bottle to remove all the nasty microbes and bacteria from your screens.
Available in green or pink here.
Elevation Lab TagVault range
Lost luggage and theft are two of the most annoying things to happen when travelling. Keep track of where everything is with an AirTag and one of Elevation Lab's TagVault AirTag holders.

We've got ones to stick inside expensive clothing, bags, or luggage cases, ones to attach to your camera or backpack strap, and ones that slip into your wallet.
Shop the entire range here.
Long Weekend Santa Fe Bag
The Santa Fe bag is a cool little day bag that can hold all your daily essentials when you explore the town. It has a main compartment to hold a small camera or two and multiple pockets to organise all your other things (lights, film, phone, sanni, etc).
Available in a retro multi-colourway or classic black here.
Moment MTW Backpack 
If you use DSLRs, you can't go wrong with Moment's MTW Backpack + camera insert. In addition to multiple storage pockets, it has a long zip on one side for easy access.

Our favourite feature of the backpack? The oversized bottle pocket!! No more having to dig to the bottom of my old backpack for my Nalgene or cradling my leaky Kathmandu bottle.
Available in a few colours here.
Twelve South Airfly range
The Airfly is the first Bluetooth transmitter where you can pair your AirPods (or other wireless earphones) to any device with a headphone jack. It has been a sanity saver, especially on plane trips. 
Available here.
Sena Travel Case for Apple Watch
Easily carry and charge your Apple Watch with Sena's Travel Case! The leather travel case is lined with plush microsuede so your Apple Watch can rest in style.

Simply place the Apple Watch charging puck into the mount and store the charging cable just below the top plate to keep things neat.
Available here.
SwitchEasy Defender Rugged Utility AirPods Protective Case
Protect your AirPods Pro from any mishaps with SwitchEasy's Defender case! The case uses solid hard-shell TPU for all-around protection from scratches and drops. Wireless charging is still possible with the case on!
Available here.
Rain Design mBar Pro
If you really need to work on holiday (boooo), a laptop stand is a must for a makeshift work setup. Rain Design's mBar Pro+ is great because it folds flat but is stable enough to be used on the go.
Available in silver and space grey here.
Caldigit SOHO Dock
The SOHO dock is a great multi-purpose dock that's super small but powerful. You can check your photos via its SD card slots or plug your laptop into up to 2 displays.
Available here.